Gibson News - September 2017
1st Sep 2017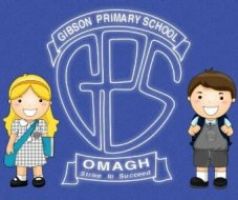 Key Dates
Friday 27 October – Staff Development Day (no pupils)
Monday 30 October – Wednesday 1 November (inclusive) – Hallowe'en Holiday.
All key dates are available on the school website (www.gibsonps.co.uk – under Parents then School Closures).
Year Group Parent meetings have been organised to give parents an opportunity to meet with their child's new class teacher and learn more about what to expect this year. Your attendance at these is greatly appreciated. The following dates have been arranged:
Language Units – Friday 15 September @ 9.30am
Year 1 – Wednesday 20 September @ 1.15pm
Year 2 – Monday 11 September @ 2.15pm
Year 3 – Wednesday 6 September @ 2.15pm
Year 4 – Wednesday 6 September @ 3.15pm
Year 5 – Tuesday 12 September @ 2.30pm
Year 6 (Mrs Jobb & Mrs Black) – Thursday 7 September @ 3.15pm
Year 7 (Mrs Irwin & Mrs Black) – Thursday 14 September @ 2.15pm
School starts at 9.00am each day.
Breakfast Club begins at 8.15am at a cost of £1 per day and runs every day school is open.
No child should be in school before 8.40am unless attending breakfast club. School doors will NOT be open before 8.40am as we cannot guarantee supervision before this time.
Dinners still cost £2.60 per day / £13.00 per week. Please send this in a clearly marked envelope on a Monday. Envelopes are available to buy from the school office priced £2.00. The new dinner menu has been sent out today along with this news sheet.
If you think your child may be entitled to a free school meal you must apply even if you were in receipt of a free meal last year.
We have some pupils with a severe NUT ALLERGY in school. It is essential that no nuts or products containing nuts are sent into school at any time.
PE kits should be sent into school as soon as possible. Please remember jewellery should not be worn on PE days. Any child wearing jewellery will not be allowed to participate for health and safety reasons.
Entrance to School – All Year 1 and Year 2 pupils should enter the school via the main entrance and access their classrooms via the playground. Year 3 – 7 pupils should use the walkway.
School records are being updated, please ensure any changes to -
your contact details
medical information
transport arrangements
are passed to the office as soon as possible.
Lost property can be frustrating. Please ensure all –
uniform and coats
PE kits and trainers
lunch boxes etc
are clearly labelled. This makes it easier for us to return lost items quickly.
Tissues – We would appreciate it if you could send a box of tissues in with your child at the start of term.
Attendance – If your child is absent please contact the school via telephone on the first day of their absence and send a note of explanation to the class teacher on their return.
As Educational Welfare monitor pupils' attendance we will be sending a letter to any pupil whose attendance drops below 85% requesting information regarding their absences. Unfortunately, this may result in a referral to Educational Welfare.
AQE Tests for Year 7 children hoping to transfer to Omagh Academy take place in November but registration for these tests closes on Friday 8 September. Forms are available at Omagh Academy.
After School Activities for Year 4 – 7 will be commencing in the coming weeks. We are also looking at the possibility of some activities for Year 2 & 3 pupils this term. More details will be sent home in the coming days.
Late Class – Please send in money for Late Class to the school office on Fridays for the following week. This helps ensure there is no confusion or potential for it to become mixed with dinner money which is sent in on Mondays. Thanks.
Policies – As in previous years a number of policies and procedures will be sent home in the coming days. These include:
Child Protection Policy
Pastoral Care Leaflet
Promoting Positive Behaviour Leaflet
Internet Safety Leaflet
Parental Complaints Procedure
Copies of these policies and more are also available on the school website. Please look through these carefully and keep for future reference. If you have any queries, please contact Mr Sterritt.
Car Parking – This was highlighted as an area of concern in your responses to the parental questionnaire. I will be writing to you with more detail in the coming days; however, if we are to improve this situation we need the support of ALL those who use the car park. Parking spaces at the bottom of the car park MUST be used first.